Our Scott's Holiday Fundraiser begins today!! Add festive flair to your porch and home, earn funds for our school, and support a local business all in one by purchasing from the three lovely options we are offering.
Orders can be made on School Cash Online (the fee is included in our pricing,) and will be accepted until November 21st.
Thank you so much for your support!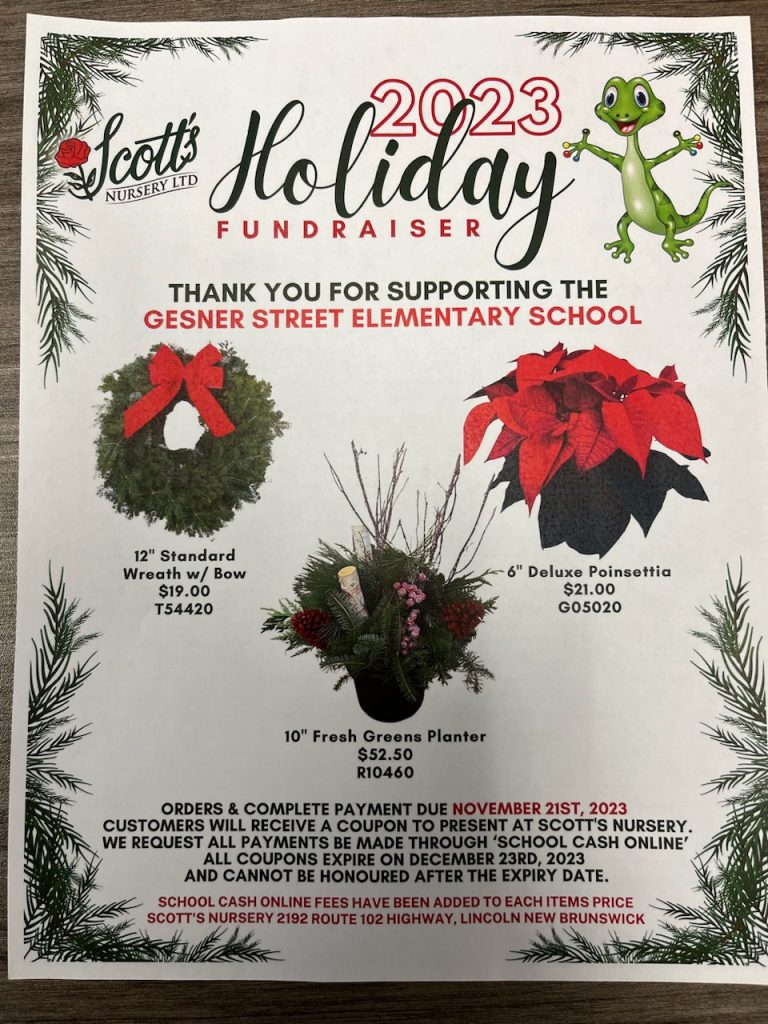 Published November 14, 2023
Last modified